We created a range that gives you the tools to stay on track and smash your Keto goals, whatever they may be.
Charge up your keto journey with:
Keto-Fit Fire to fire up your keto diet
Keto-Fit Proteins to fuel your workouts
Keto-Fit Coffee to start your day right (get a boost of keto energy)
Like everything in life, the more support you have, the further you'll go. Back yourself by giving your body the fuel it needs to go the distance and enjoy the ride.
Keto (short for the ketogenic diet) is a way of eating that encourages your body to burn fat as its main source of fuel, instead of carbs or sugars, when incorporated with an exercise regime and healthy nutrition. The best part is that you don't have to deprive yourself of the good stuff!
A keto diet consists of a very low carbohydrate intake, but is jam-packed with lots of healthy fats and proteins. This encourages your body to use ketones (a type of fuel that the liver produces from stored fat) to power you through your day.
Eating this way isn't just for weight loss; it may also contribute to brain function, digestion, blood sugar and heart health.
Keto eBook
Join the mailing list to get our new keto e-book packed with tips on how to keto- thrive.
7-day meal plan
When you sign up, we'll welcome you with a 7-day keto meal plan. All recipes are easy and delicious!
Keto Recipe Book
Sign up for Keto-Fit emails and get our new keto recipe book, packed with delicious and healthy meal ideas.
Want to see more Keto recipes?
Check out these Keto-friendly recipes!
1

Set It

Take a moment to set your keto goals. Decide what you want – then commit to putting yourself first
2

Get It

Shop our range of Keto-Fit products and give your body the support it needs to smash your keto journey
3

Keto-Fit

Use our recipes and meal plan to stay on track, get moving, and start living the life you deserve
KETO Inspo - What do you eat on KETO?
A keto diet is actually a super simple formula, once you get the hang of it. The goal is to eat about 70% of your calories in fat, 20% in protein and 10% in carbohydrates. This means you can go ahead and enjoy unprocessed meats, eggs, full-fat dairy, berries, nuts and vegetables that are low in starch. We have formulated our Keto-Fit range to help support you to hit those macros.

Why try KETO?
Just like bodies and lifestyles, everyone's weight loss journey is different. Our mission is to inspire our customers and light the path of self-managed weight loss. We want to help you get your confidence back, while fueling your body and brain.
And our keto range and 7-day meal plan have been developed to do just that. It's a way to take back control of your weight wellness – for everyday people with busy lives.
Always talk to your health professional before starting a new diet.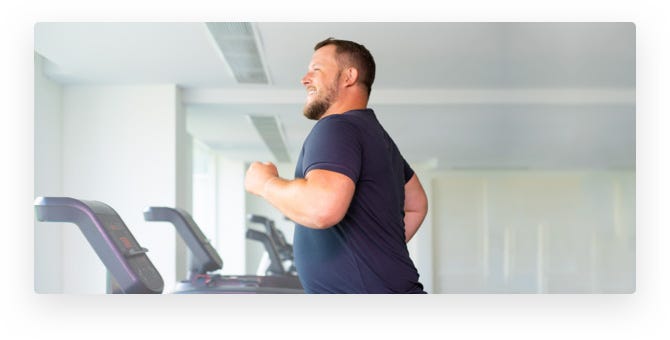 Lose Weight
Kick Goals
Eat Well
Gain Confidence
Get Active
Love Your Life