Almond Crusted Chicken Nuggets
Sure, nuggets may feel like a kid's treat, but let's be real: we all still love them. Either way, this keto-friendly recipe can be made in larger batches if you'd like and will keep the whole family happy. Just be sure to buy tomato sauce with no added sugar, to keep your carb count down.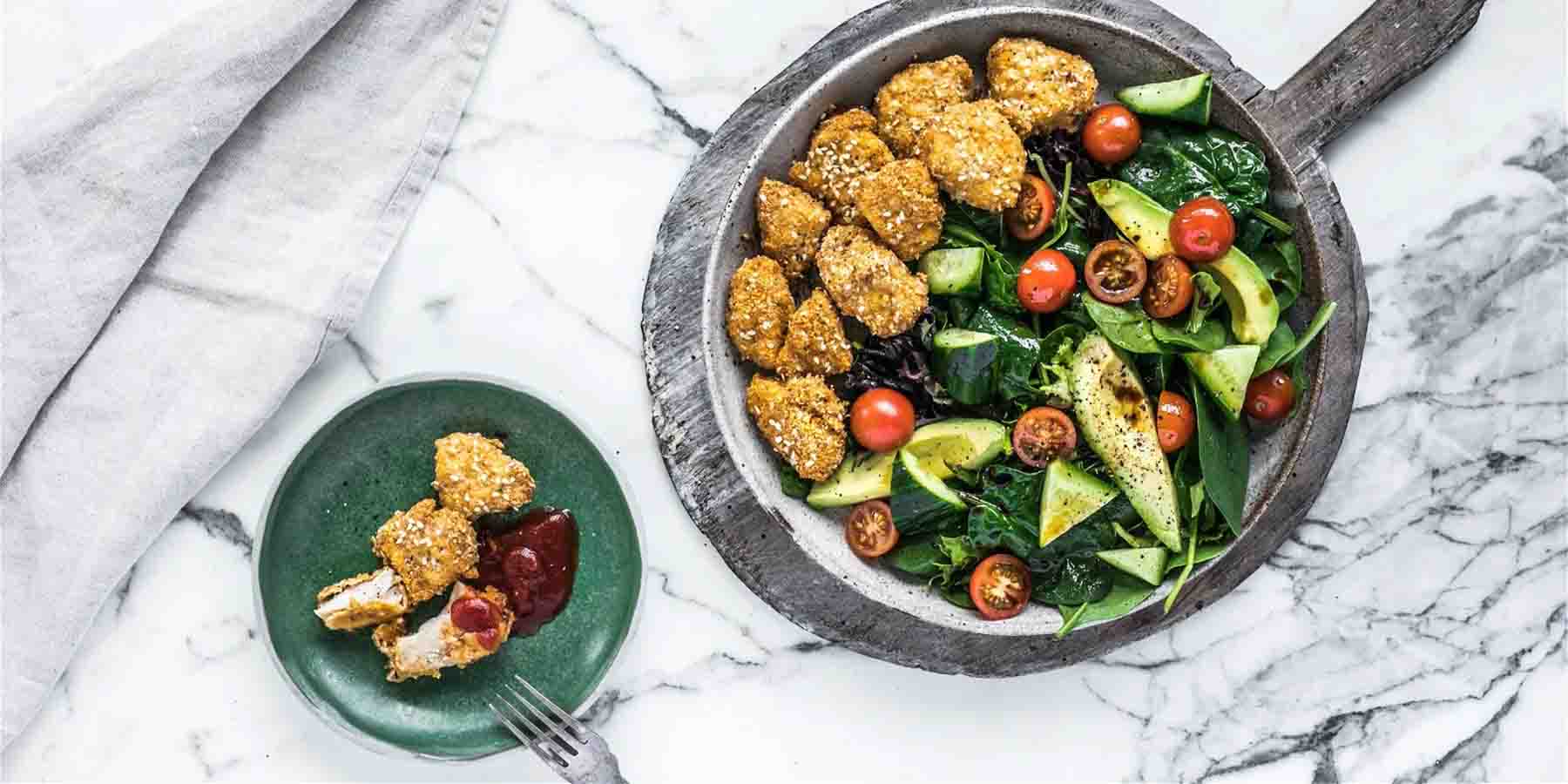 Method
Step 1. Preheat your oven to 180°
Step 2. Cut your chicken breast into nugget-sized pieces and set aside.
Step 3. In a bowl, combine almond meal, sesame seeds (approx. 3 ½ tsp), paprika and cumin in a bowl. Mix well.
Step 4. Coat your nuggets by dipping in egg, and then in the almond and sesame 'crumb'.
Step 5. Line the nuggets on a baking tray and spray generously with olive oil.
Step 6. Cook for 15 minutes, then flip and give them another spray with olive oil. Return to the oven and cook for a further 10-15 minutes or until cooked through. Set aside to rest.
Step 7. Meanwhile, toss the salad ingredients—that's about one-and-a-half cups of salad greens, the tomatoes, half a medium avocado and the cucumber— with the MCT oil and balsamic vinegar.
Step 8. Serve the nuggets with side salad and tomato sauce, to dip.