Beef Burger Lunch Box
Lunch boxes like this one are easy to assemble in advance and take with you to work—or just store in the fridge, ready to go when you need it.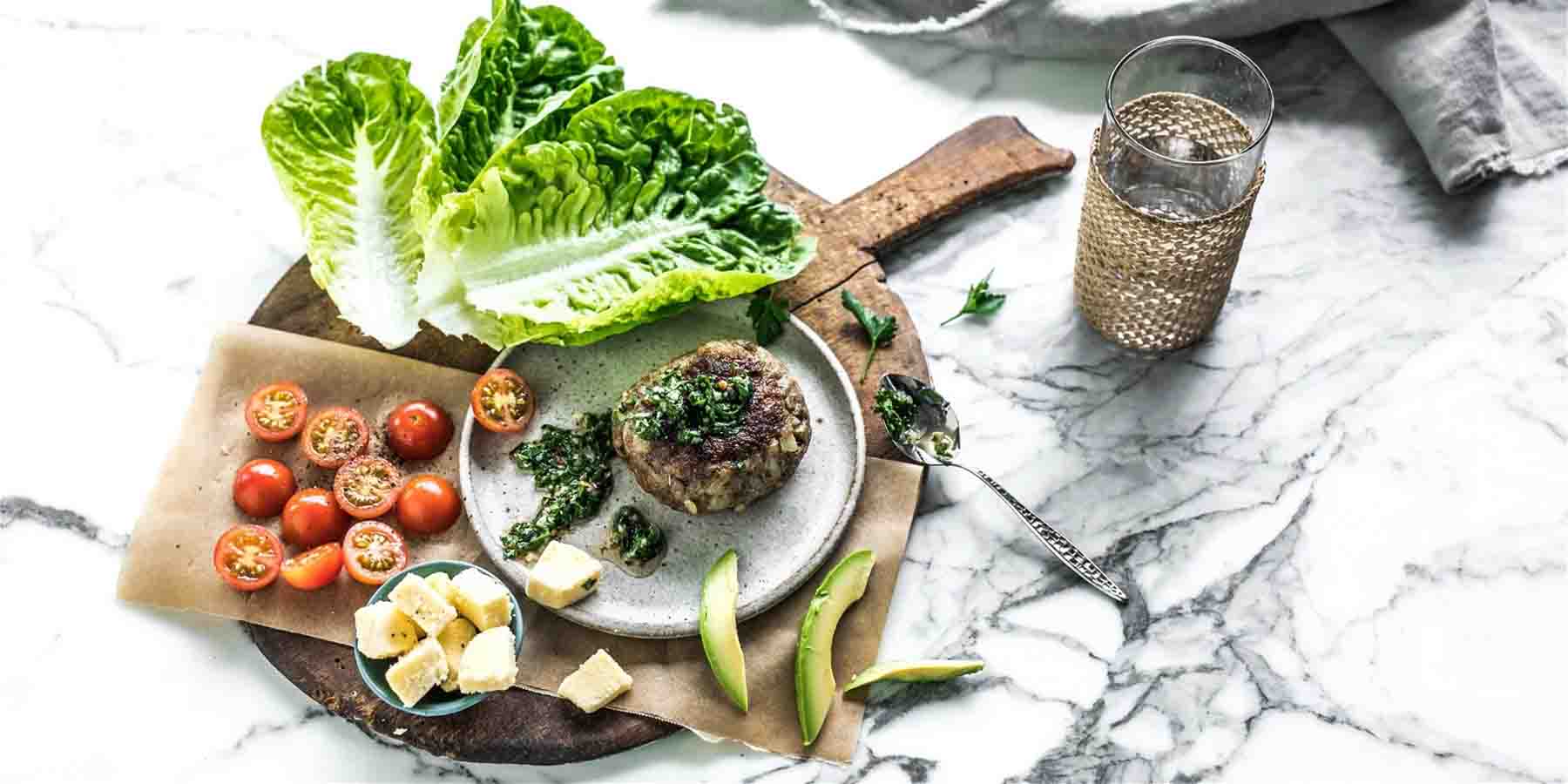 Method
Step 1. Combine the beef, psyllium husk (approx. 2 tsp), dried herbs, and onion (approx. ¼ small onion) in a mixing bowl. Season to taste with salt and pepper.
Step 2. Add the egg and combine with your hands, then shape into a burger. Cover, and leave in the fridge to rest for at least half an hour.
Step 3. Meanwhile, combine the chimichurri ingredients—the parsley, coriander, garlic, chilli, vinegar (approx. 1 tsp) and the MCT oil (approx. 2 tsp)—in a bowl, season to taste and mix to combine.
Step 4. When you're ready to cook, add one tablespoon of olive oil to the frying pan and cook the burger over a medium-high heat for 3-4 minutes on each side, or until cooked to your liking.
Step 5. Serve on a bed of lettuce, alongside the tomatoes, the avocado (approx. ¼ large fruit) and the cheddar. When ready to serve, spoon the chimichurri over the top and enjoy!