Cheesy Bacon Egg Muffins
These 'muffins' are more like miniature frittatas, so they are super low-carb. This recipe makes six serves, but feel free to double or even triple the recipe to stock up. One 'muffin' is one serve.
Serving
Makes six muffins. One 'muffin' is one serve.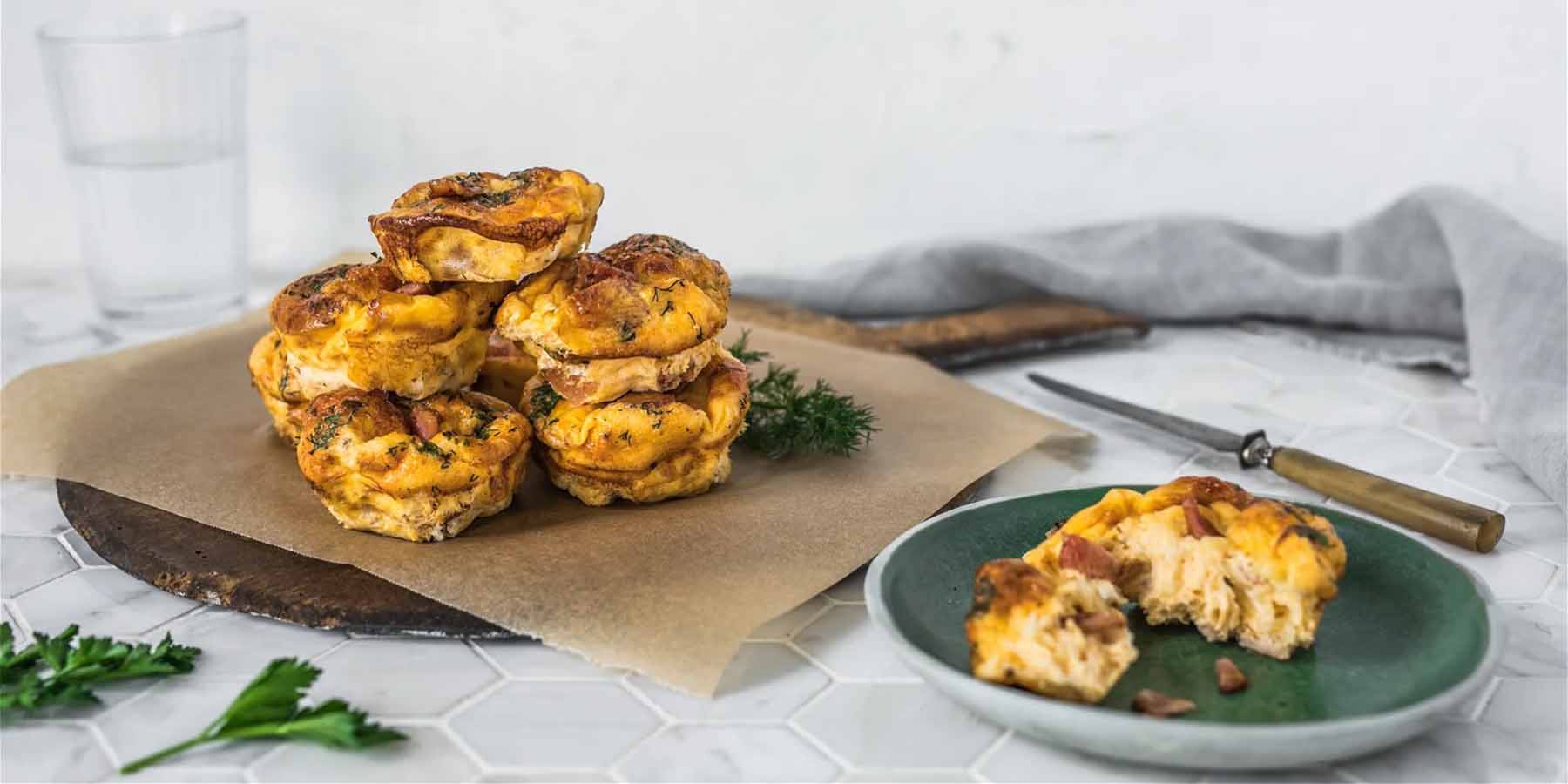 Method
Step 1. Preheat the oven to 180° Spray a muffin tray with olive oil.
Step 2. Spray a little extra oil in a frying pan and cook the bacon for 1-2 minutes on each side, over a medium-high heat, or until cooked to your liking. Set aside to cool, then chop into smaller pieces.
Step 3. In a bowl, whisk together the eggs and milk (1/2 cup) then stir through cheddar cheese (2/3 cup).
Step 4. Add a little bacon to each indent of the muffin tray, then pour over the egg mixture. Top with dill, chives, and a little salt and pepper.
Step 4. Bake for 20-25 minutes or until cooked through, then leave to sit for five minutes before removing from the muffin tin.