Broccoli Bacon Fritters
Warm or cold, these delicious fritters make an excellent grab-n-go lunch option!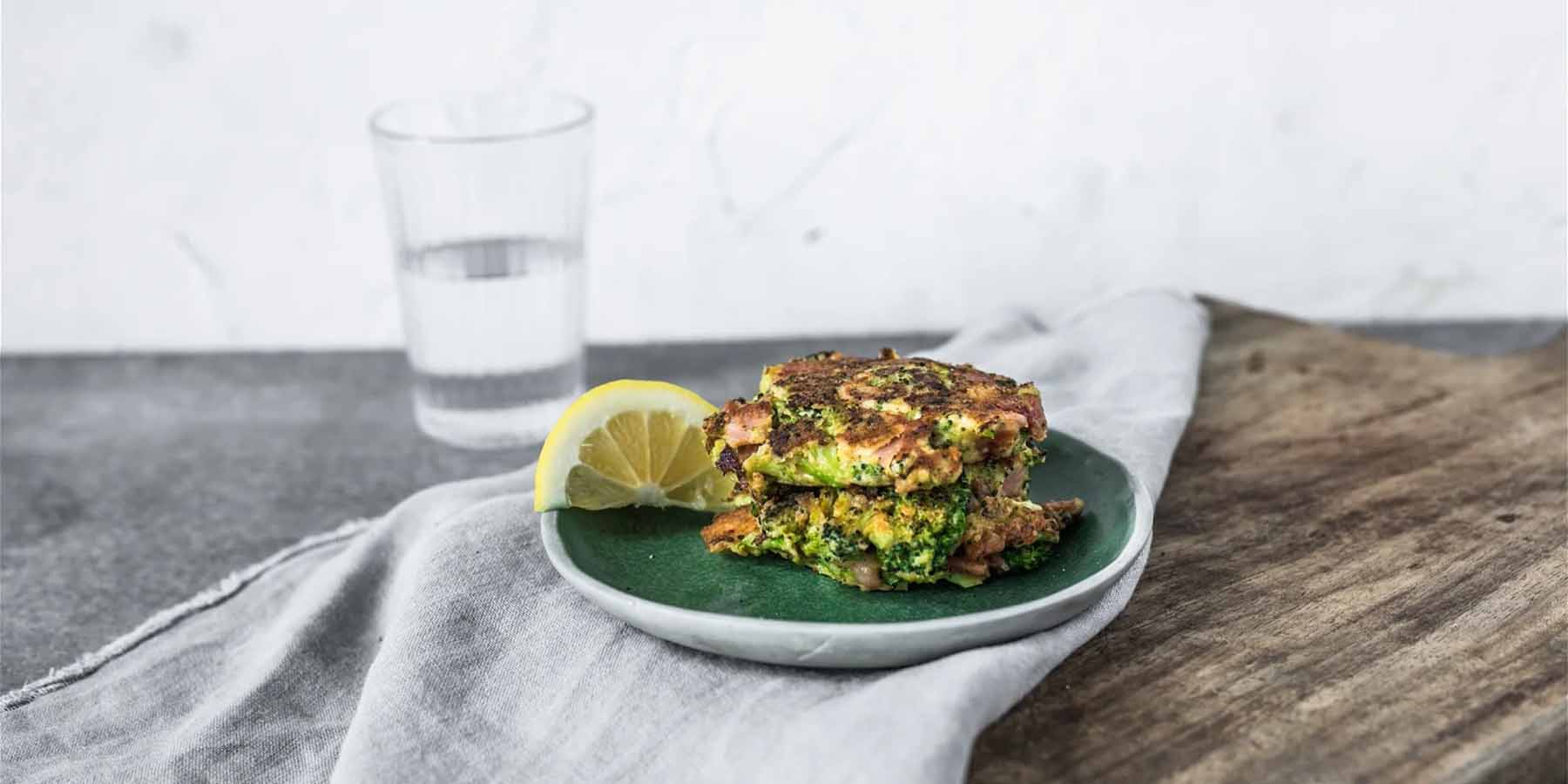 Method
Step 1. Start by steaming your broccoli (approx. 1 cup chopped). Make sure they're nice and small pieces, and steam for 5-6 minutes or until easy to mash roughly with a fork. Leave some chunks for texture.
Step 2. Add half the olive oil (approx. 3 tsp) to a frying pan and cook the bacon over a medium-high heat for 1-2 minutes on each side, or until cooked to your liking. Leave to cool, then slice thinly.
Step 3. Combine the almond meal (1/4 cup), egg, parmesan, garlic and mustard (approx. 1 tsp) in a food processor and blitz until combined. Season to taste, then stir through the mashed broccoli and the bacon pieces.
Step 4. Place the rest of the olive oil in the frying pan. Shape the mix into three fritters, and fry for around 2-3 minutes on each side, or until cooked through.
Step 5. Serve with a lemon wedge, plus a little extra salt and pepper.