Beef Chilli Bowl
Big, nourishing, and warming; this easy chilli is mild, low in carbs and totally yummy.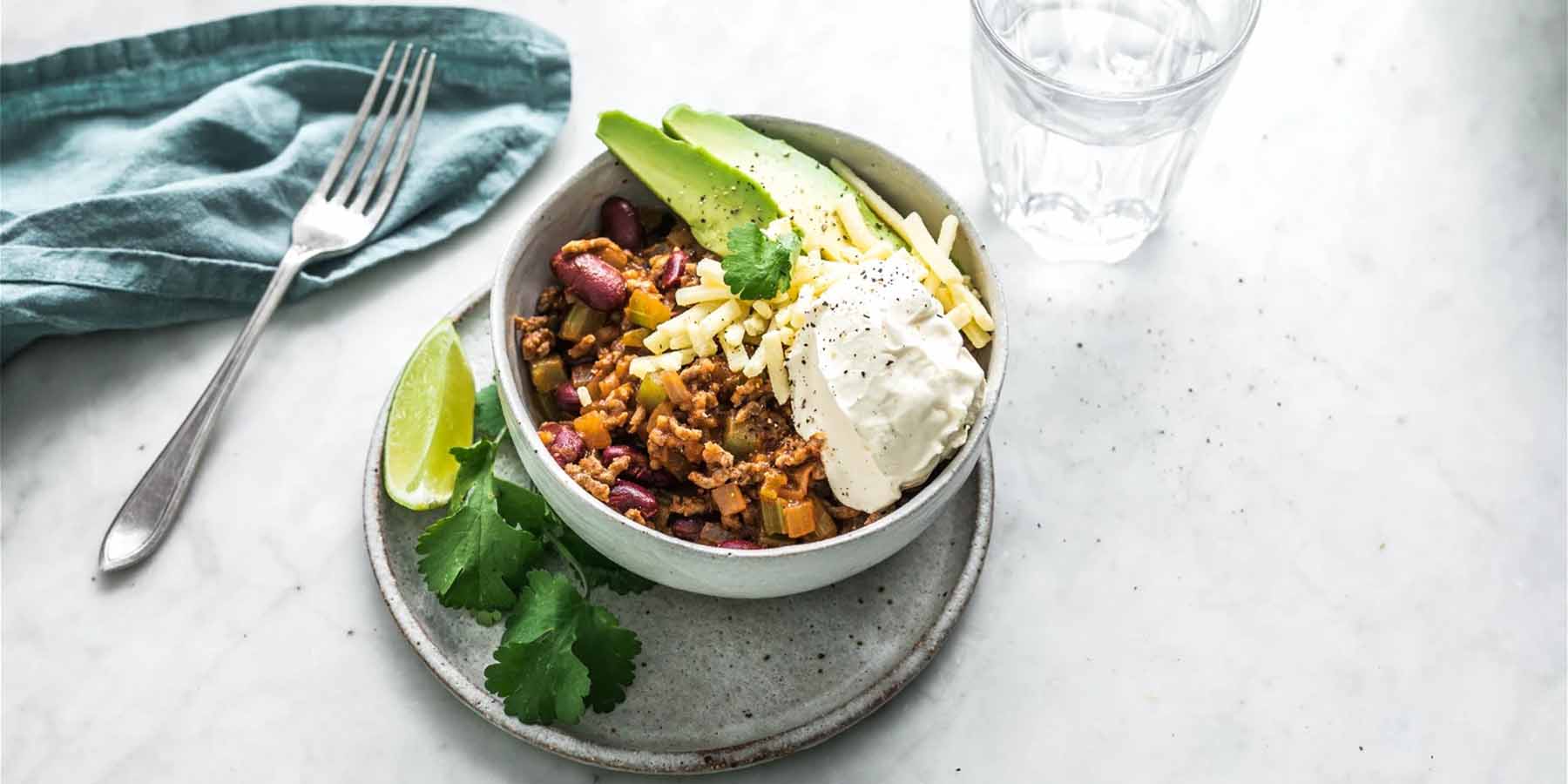 Method
Step 1. Over a medium heat, sauté the onion (approx. ½ small onion), garlic, and celery in one tablespoon of olive oil for 2-3 minutes, until transparent.
Step 2. Increase the heat to medium-high and add the beef mince. Cook for five minutes or until browned.
Step 3. Add the beans, cumin, paprika and tomato paste (one tablespoon) along with 125mL water. Stir well and bring to the boil. Then reduce to a simmer, covered, for 7-8 minutes, or until the sauce has reduced and thickened, then remove from heat.
Step 4. Serve with sour cream (approx. two tablespoons), cheese (approx. ¼ cup), avocado (approx. ¼ medium fuit), fresh coriander and plenty of freshly cracked black pepper.