Apple Chia Cups
This recipe is vegetarian and gluten-free.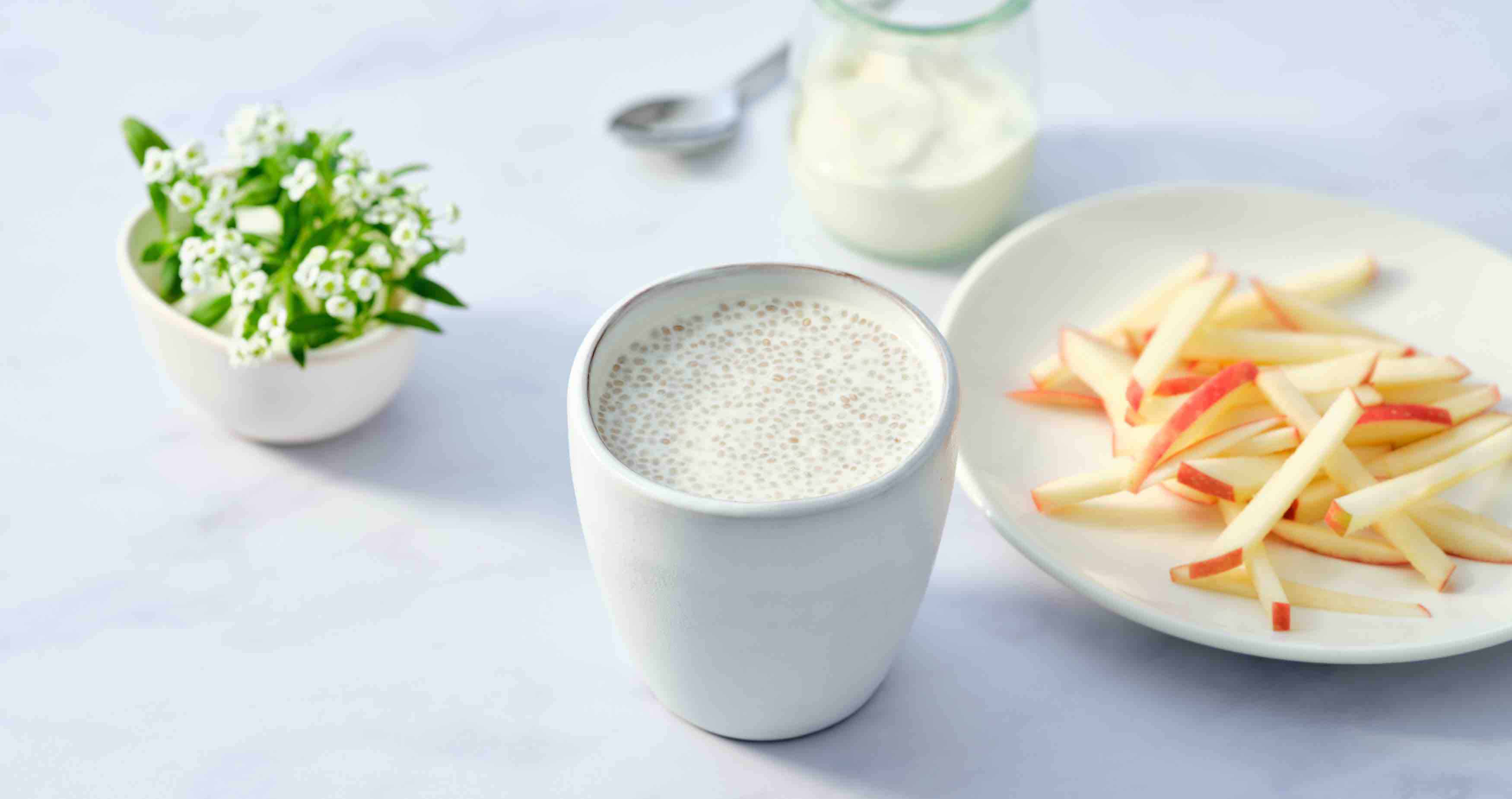 Method
Step 1. Whisk together the milk and vanilla in a jug or bowl and then stir in the chia. Divide between 2 serving glasses. Cover and chill overnight.
Step 2. To serve, top each glass with 2 tablespoons yoghurt, half of the apple and a light sprinkle of cinnamon sugar if desired.
Tip: The chia puddings will keep well in the refrigerator for a day or two.